April 2005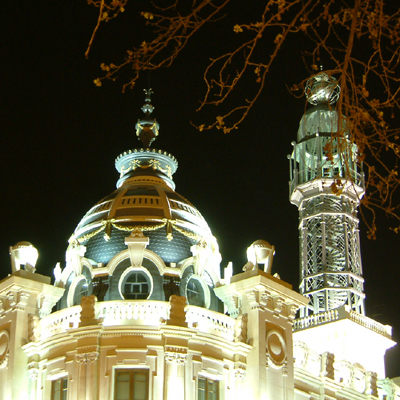 1st Apr Late Night in Valencia
What a great City for a short break.
If you've done Barcelona, I recommend you all try Valencia next.
2nd Apr Friends Reunited
Six o'clock and time for a gin & tonic and that elusive definitive photograph.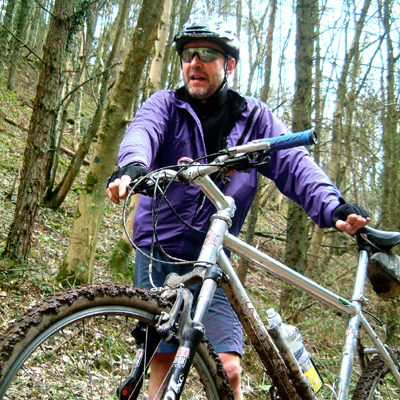 3rd Apr Rowberry Warren
A short rest on a very strenuous ride up on the Mendip Hills.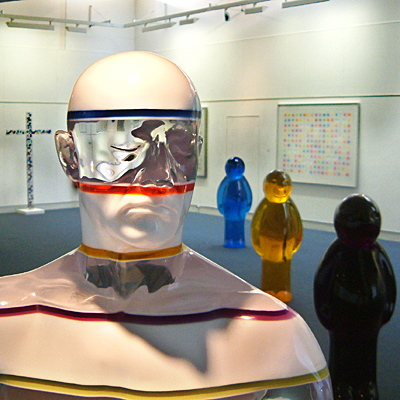 4th Apr Mauro Perucchetti
"His three giant Jelly Babies are heavyweights (131x55x33 cm) What child has not delighted in these chubby little sweets, pausing only to debate whether to bite off the head or the feet first?"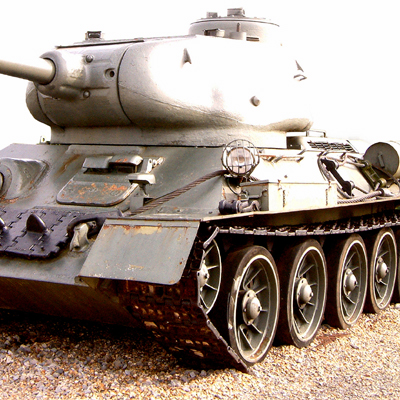 5th Apr Tank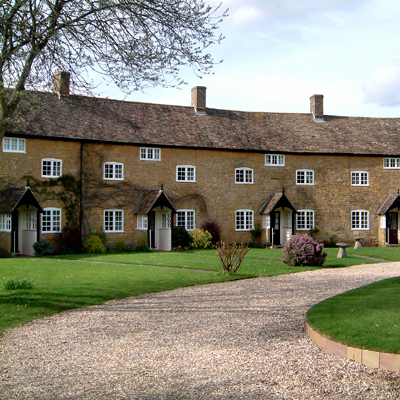 6th Apr Compton Pauncefoot
Beautiful and manicured.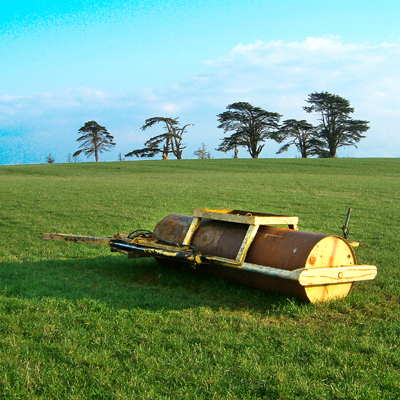 7th Apr Yellow Roller
I've been meaning to photograph this roller for weeks. Well finally I bothered to stop the car climb into the field and find the right angle.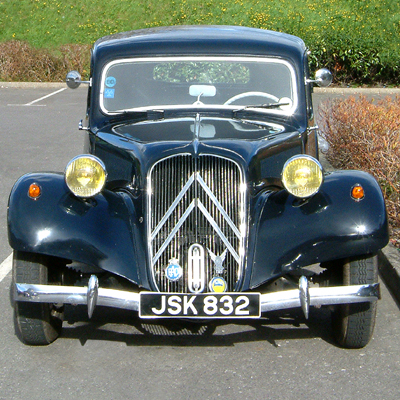 8th Apr Citroen 11b
This is a 1953 Citroen 11b Traction d'avant (Front wheel drive) The proud owner was having some difficulty deciding where to put the lengths of wood he had just bought from B&Q.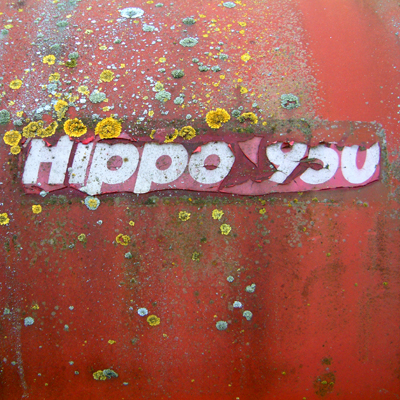 9th Apr Hippo 950
Every time I cycle past this muck spreader
I always think I am being accused
Hippy You, You Hippy.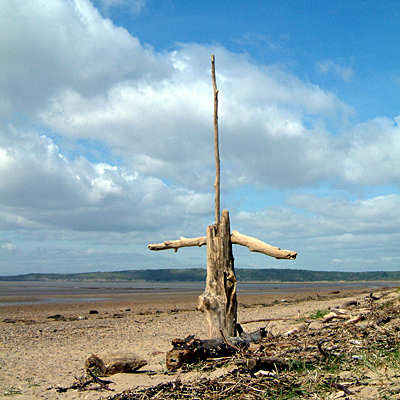 10th Apr Sand Bay
We visit Sand Bay and Weston-Super-Mare. I didn't realise how figurative my construction was until I stepped back to take the photograph.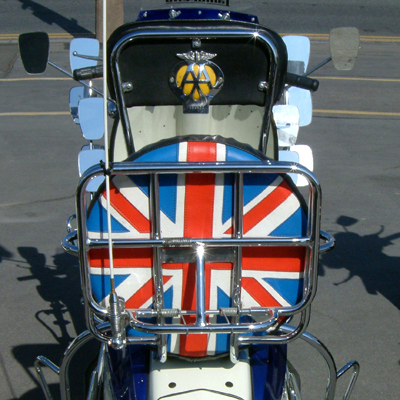 11th Apr Union Jack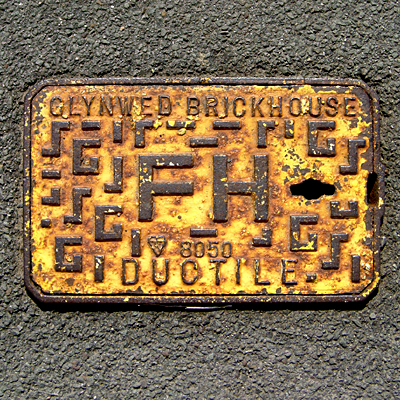 12th Apr Glynwed Brickhouse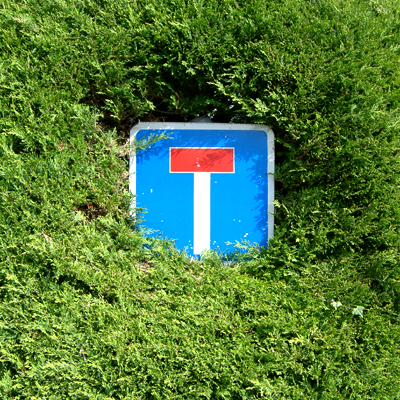 13th Apr Cul-de-sac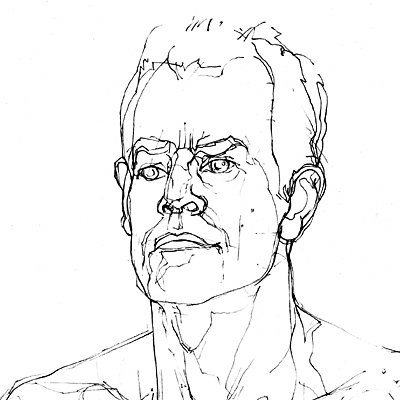 14th Apr Life Drawing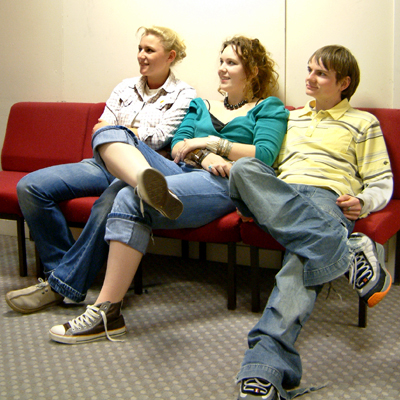 15th Apr Choosing a Poster
Harriet, Olivia and Kristian gather on the 'comfy chairs' to await the results of the End of Year Show poster competition.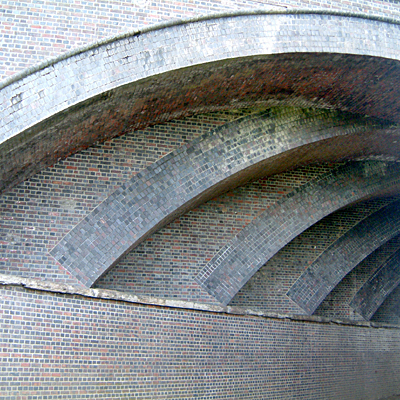 16th Apr Brickwork
Beautiful brickwork under the railway bridge near Hurcott . (Between Somerton and Charlton Mackrell on the B3153)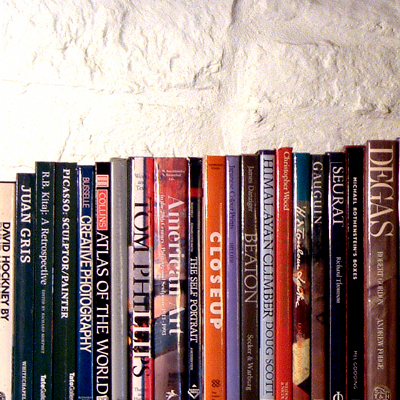 17th Apr White Wall
This weekend I have been painting the stonework in the alcove behind the art books.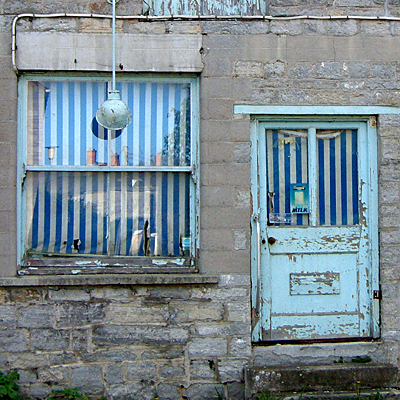 18th Apr Butcher's Shop
K & J Otton - I used this shop front for my Christmas Card in 1994. Not much has changed in the last ten years.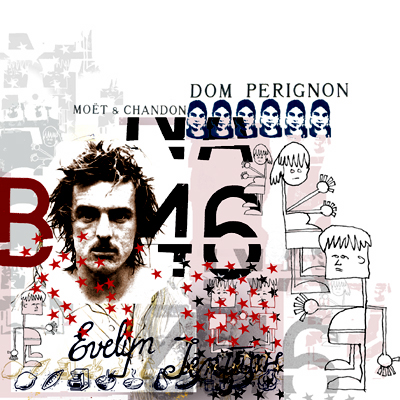 19th Apr Evelyn Tentions (sic)
I told Josh that I would use my silly little drawings in today's Blog. So here it is!
20th Apr Creative Art %26 Design
Team Meeting. 4.30 in M-Block
On the Agenda:
Congratulations
Certificate of Personal Effectiveness (CoPE)
SRF's to be into EDEXCEL by 30th June.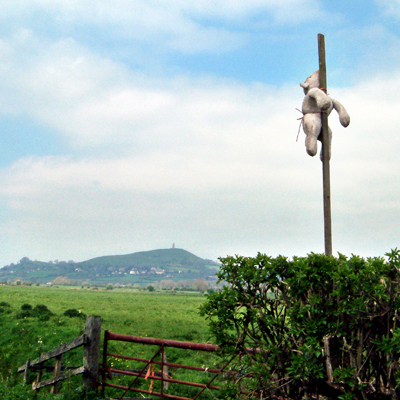 21st Apr Polar Bear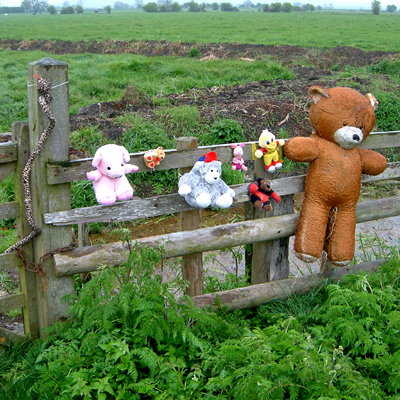 22nd Apr He's Got Company
A snake,a pink bear, a brown bear, a blue monkey, a pink pig, a black and brown monkey and a yellow duck! (Revisit March 3rd 2005)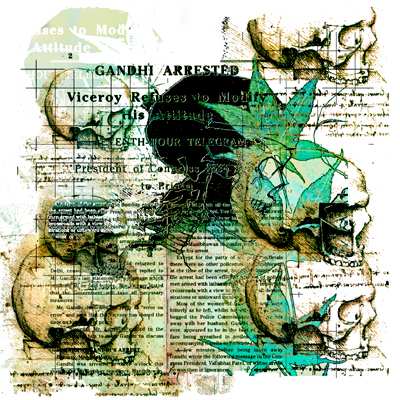 23rd Apr Gandhi Arrested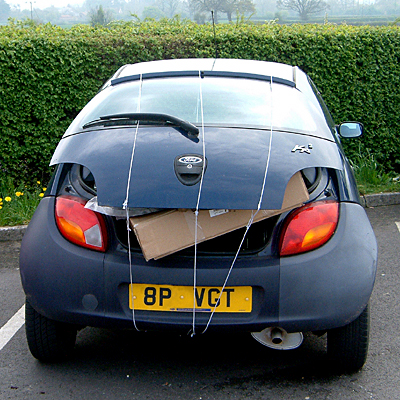 24th Apr Tight Fit
The coat of pavilion green paint on the garden furniture lasted but a few weeks and today it was over to Monkton Elm garden centre for a new bench.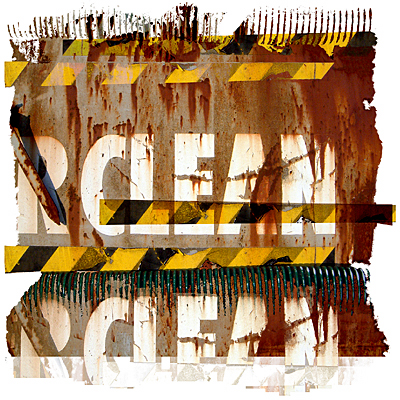 25th Apr Clean Warning
Digital manipulation of a photograph taken of yet another muck spreader.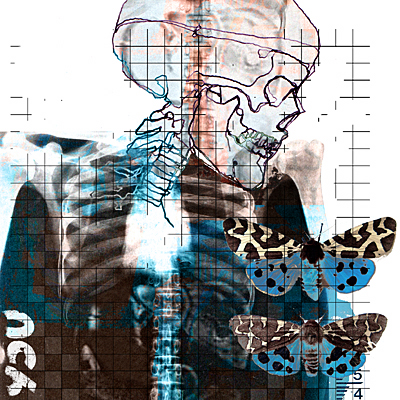 26th Apr Blue Butterflies
Another Illustration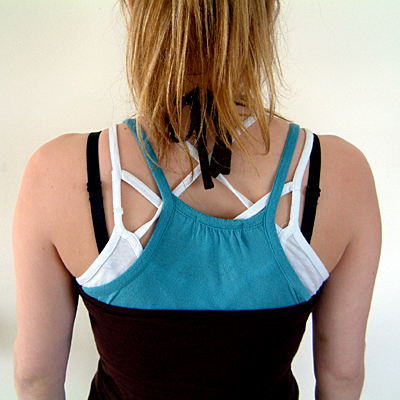 27th Apr Jenny's Back
Chris said that it was probably because she couldn't make up her mind what to wear this morning, so she put it all on !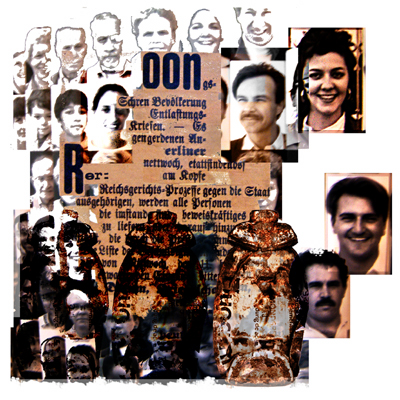 28th Apr Ellis Island
Its our A-level art and design examination today and to pass the time I play on the i-book for a couple of hours. I use the photographs I took in New York at Christmas.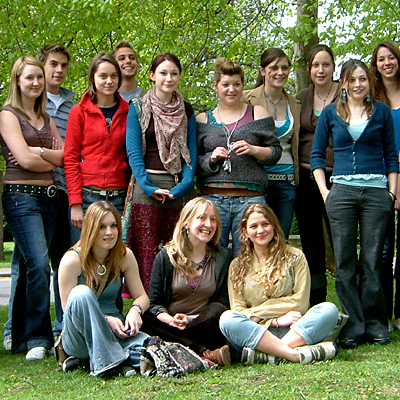 29th Apr A2 Students
The 15 Hour second year A-level Fine Art Examination comes to an end.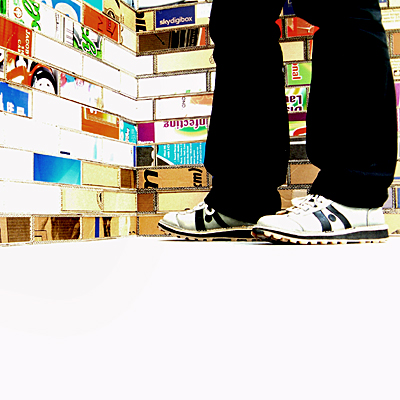 30th Apr Spike Island
Open Studios - This piece - 'Clearing' by Sophie Warren and Jonathan Mosley was made up from small beautifully constructed cardboard bricks.