October 2005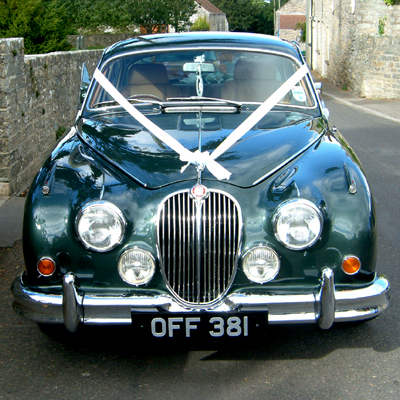 1st Oct OFF 381
Waiting for the happy couple - Shapwick church.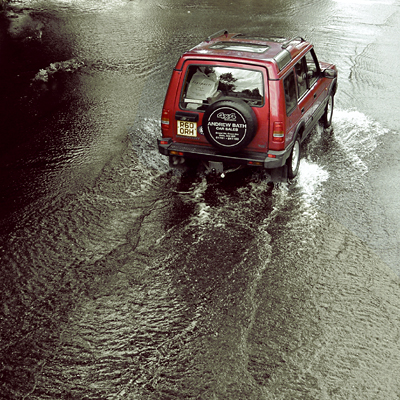 2nd Oct Ford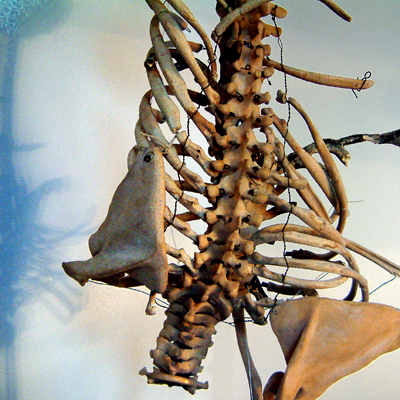 3rd Oct Upside Down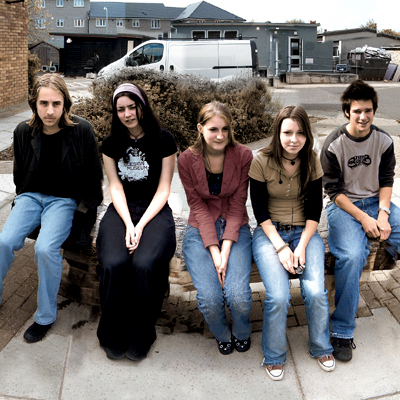 4th Oct Sitting on the Bench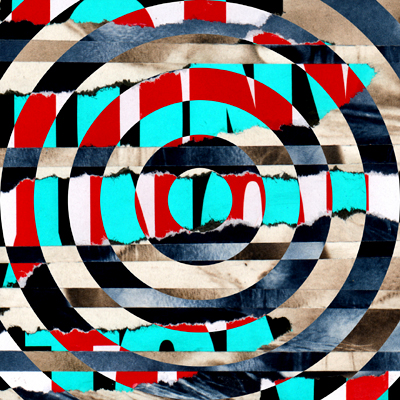 5th Oct Circles %26 Circles
First Year Graphic Design Computers in Art Selection Tools.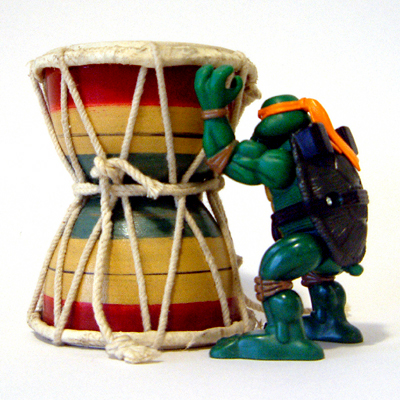 6th Oct Drum %26 Ninja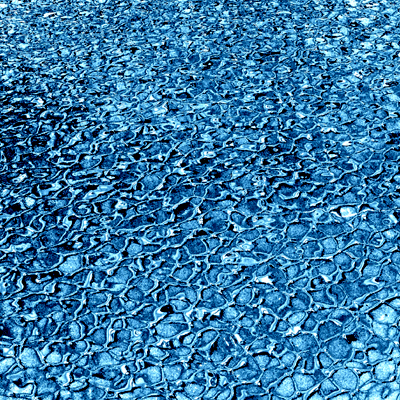 7th Oct Water - Water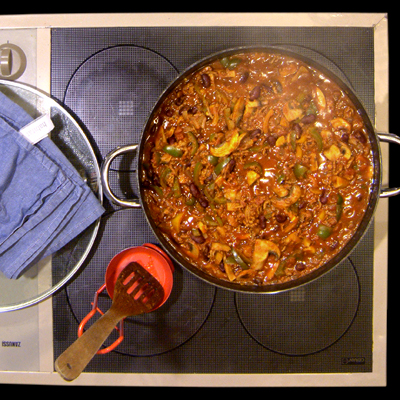 8th Oct England 1 Austria 0
After an unconvincing win I am in the kitchen cooking up a traditional Bolognaise sauce with added red kidney beans...Yummy.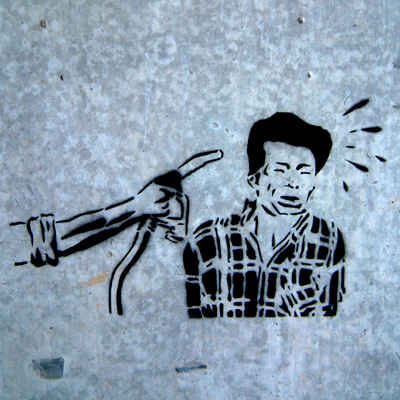 9th Oct Wells Underpass
A new piece of stencil graffiti has appeared just outside the city of Wells...What would Eddie Adams think?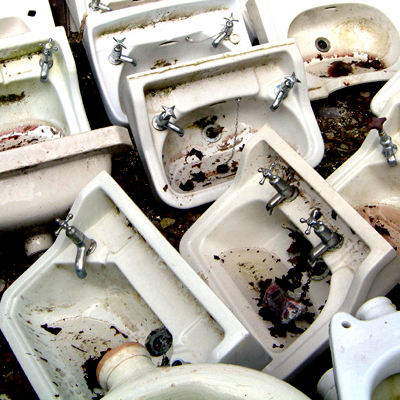 10th Oct Sinks %26 Sinks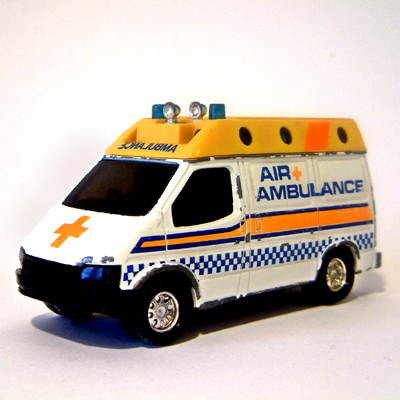 11th Oct Air Ambulance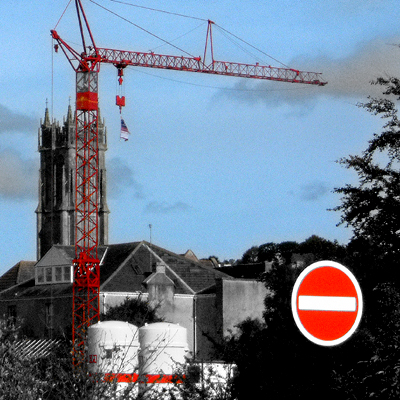 12th Oct Red %26 White
Morrisons car park Glastonbury.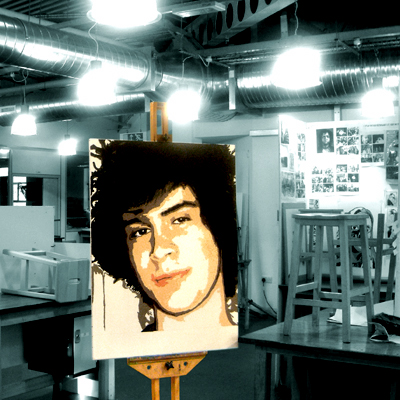 13th Oct Joe's Painting
At the end of the day the studio is cold and empty ..... Well actually its been far too hot up here all this week. (In fact its been tee-shirt temperature).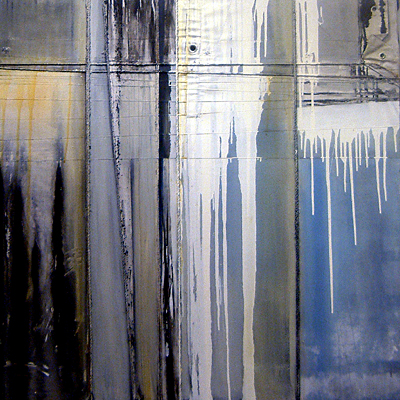 14th Oct George Longley
Painted on an old tarpaulin and inspired by a visit to Weymouth harbour. Or was it Poole?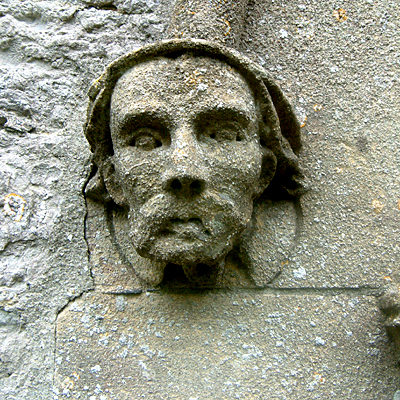 15th Oct East Lydford
Derelict church with tower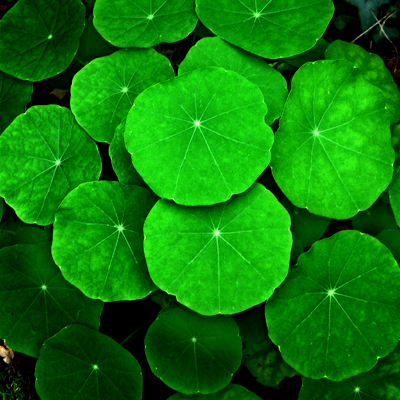 16th Oct Bright Green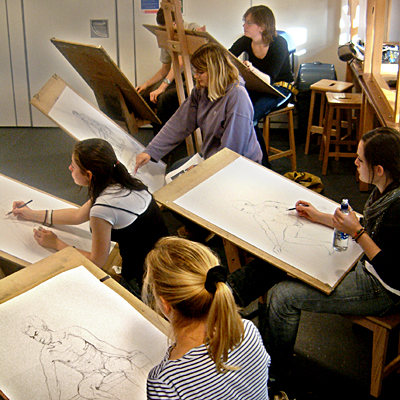 17th Oct Life Drawing
Suzanne (Stripes), Georgia (with Water), Kerry (Wrist Bands), Laura (Mauve Top), Anna (Yellow Belt) and Matthew (Hidden).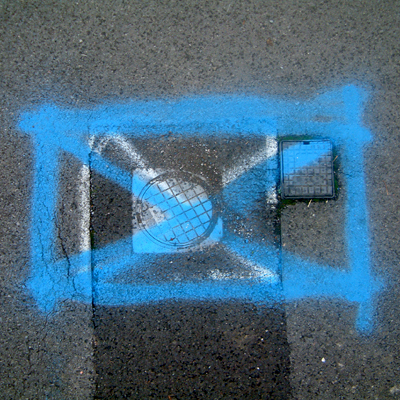 18th Oct Blue Cross
...and I said to Duncan "I havn't taken a single photograph today". Then I spot this on the pavement right next to my car.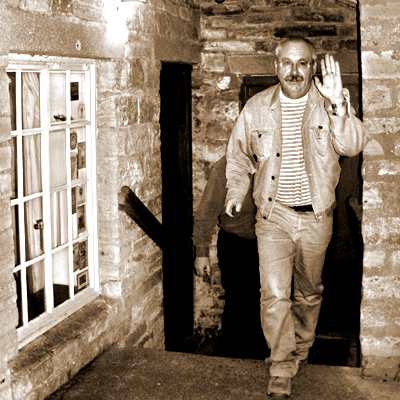 19th Oct Huish Episcopi
A rare visit to the pub with my old mate Chris.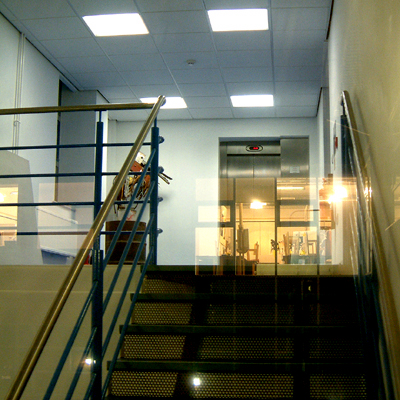 20th Oct 9.00pm Reflection
Another late night at college and as I leave I realise I havn't taken a photograph today. I pause on the stairs, open my case and take out my camera.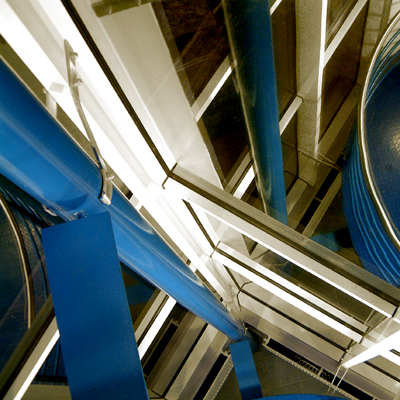 21st Oct Blue %26 White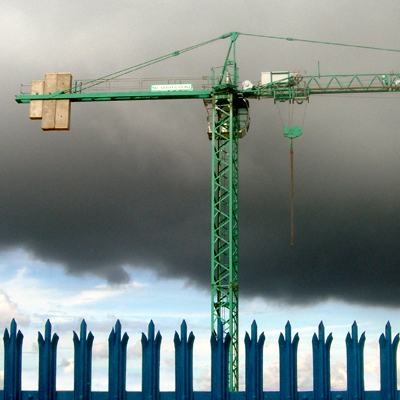 22nd Oct Green Crane
Storm clouds approach Street from the West.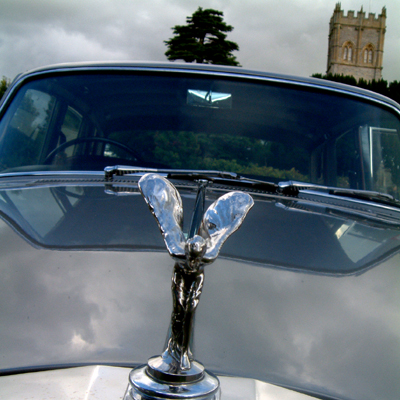 23rd Oct Keith's Roller
Sunday lunch with Val and Keith at The Almonry in Muchelney.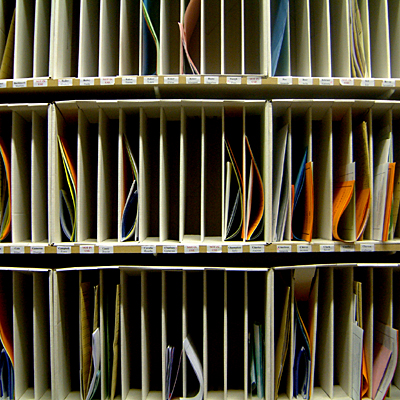 24th Oct Pigeon-holes
8.30pm and another late night at college. I put my requests for subject references into the staff pigeon-holes. What an exciting life I lead.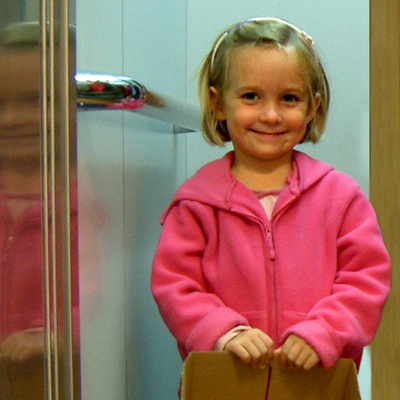 25th Oct In the Lift
Harriet is taking a cardboard box home to play with.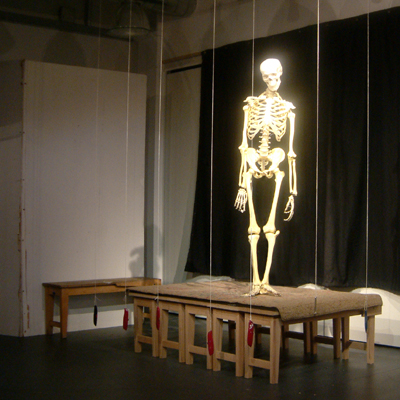 26th Oct Plumb Lines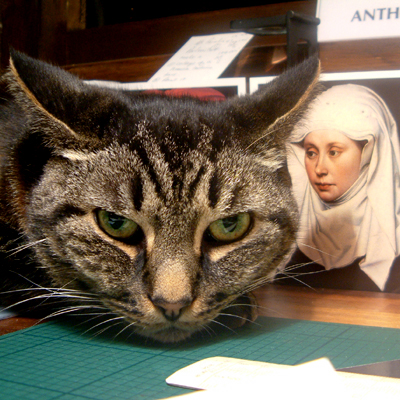 27th Oct Catty %26 Campin
'Noname' the cat from across the road, and Robert Campin's Portrait of a Woman painted about 1430.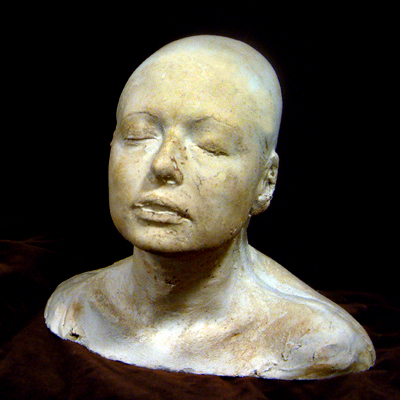 28th Oct Kerry's Head
Foundation - Assessment Day.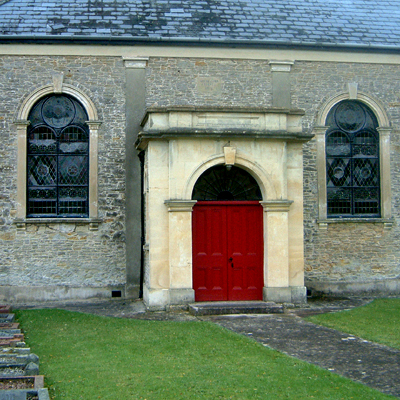 29th Oct Red Doors
I cycle out to Blackford a thirty mile round trip.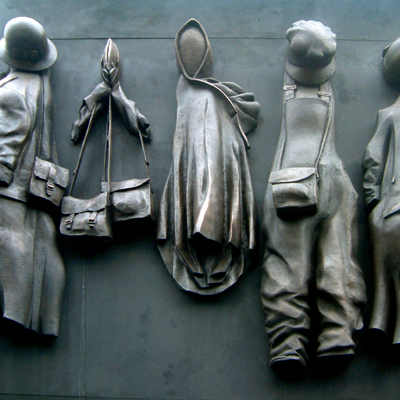 30th Oct Monument
I spent much of the day lagging part of the loft space.
31st Oct Alison Lapper Pregnant
A day in London - Self Portraiture at the National Portrait Gallery, Degas, Sickert and Toulouse-Lautrec at the Tate and The Turner Prize.